The Support Group Resource Center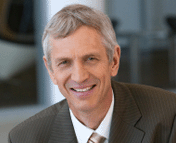 Welcome to The Support Group resource center. Over the next few months, we'll be building out our Resource Center to include all of the information you need to make an informed decision on our products and services.
For now, you can read our customer success stories, download presentations, brochures and newsletters, register for the HP3000 Listserv, even join CAMUS.
In short, through information posted here and discussions with our team, we hope you will discover how The Support Group can help turn your legacy investments into strategic assets.
Customer Quotes
From industrial to automotive to distribution to aerospace, The Support Group has helped organizations from the world's manufacturing community maximize their investments.
Belvac Production Machinery, Inc.
Belvac Production Machinery is the international leader in high-speed trimming, necking, reforming, coating, and inspection systems for the beverage can and bottle manufacturing industry. The company estimates that over 198 billion beverage cans are produced each year using systems manufactured by Belvac Production Machinery. The company prides itself on research and development, resulting in numerous advancements in can making technology. Belvac provides high precision, high speed equipment that gives them—and their customers—a competitive edge. "The Support Group and Entsgo have both MANMAN and IFS knowledge, which has been very helpful to us as we've migrated our data from MANMAN to IFS. Their knowledge of both systems is a great plus."
- Chuck Brooks, IT Director
Crane Valve
Crane Valve is part of the Crane Company, which is headquartered in Stamford, Connecticut. Employing over 500 people, Crane Valve supplies commercial valves for the power generating, refining, chemical, pulp and paper, commercial construction, and HVAC industries. "We've been very satisfied with The Support Group and the role they've played with us. We look forward to continuing our relationship with them well into the future."
- Ron Adams IT Director
Crane Lear Romac
Crane Lear Romec is a manufacturer and service provider for oil, fuel, and coolant pumps used in aircraft, gas turbine engines, and radar cooling systems. The company serves the commercial transport, general aviation, and ground-based turbine engine markets. Based in Elyria, Ohio, Crane Lear Romec evolved from the Metallic Packing and Manufacturing Company, which serviced the steam locomotive industry. The company was reorganized and renamed Martell Packing Company in 1914. Shortly thereafter it acquired the intellectual property for a unique vane pump from the Rotary Machine & Engineering Company, thus providing the name, Romec. Because of the success of the Romec pump, the company changed its name to the Romec Pump Company in 1931. In 1948, the company merged with Lear, Inc. to become Lear-Romec, continuing its tradition of innovation and quality. The Crane Company purchased Lear- Romec in 1990, renaming the company Crane Lear Romec. The Support Group and Entsgo have worked with Crane Lear Romec on a number of projects since 1998, when it began preparing the company's MANMAN enterprise management system for the Y2K switch. The The Support Group Entsgo team made the necessary modifications to MANMAN to ensure that the system was prepared for the transition into the year 2000. "Everything was flawless, the people at The Support Group have always been excellent to us. They have always given great value."
- Ron Bosley, IT Manager
White Papers
Presentations and Brochures
Community Links
Click on any support level to learn more about our
service offerings
Basic Support Tier:
Premium Support Tier