The Support Group Products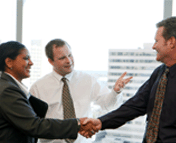 The Support Group has established a cooperative partner network of industry-leading companies focused on MANMAN to help you optimize and extend the life of your legacy ERP investments.The Support Group customers benefit through these strong partner relationships across the broader innovation agenda that can be leveraged for business value. To learn more about these companies, their products or supplemental services, contact The Support Group today.
Adager Corporation
The Adapter/Manager for IMAGE/SQL Databases
Model 1 - Daily Maintenance
Model 2 - The Full Power
asp4edi
EDiX/3000 - EDI Subsystem for MANMAN®
LSR/3000 - Labor Summary Report
Robelle Solutions Technology, Inc.

SUPRTOOL for HP 3000 - Data Extract and Sorting Tool

Qedit for HP 3000 - Text Editor and Development Environment

Qedit for Windows - Client/Server Editor for MPE, HP-UX and PC Files
Summit Systems, Inc.

Ready to use MANMAN® Enhancements

*NEW* Cost Rollup System

Bill of Material Audit Trail

Bill of Material Comparison Tools

Component Obsolescence Utility

Credit & Collections Manager for OMAR

Enhancement Collection for Accounts Payable

Enhancement Collection for OMAR

MRP Pegging System

Multi-Level Component Availability

Production & Variance Report Writer

Purchase Order MRP Update Utility

Vendor Performance Measurement System

Streamlined Sales Order Maintenance

Native Mode Library

Automatic Receipt Vouchering Utility

Routing Analysis System

Streamlined Cash Receipts

Transaction Log Toolbox

Usage and Transaction Tracking
VESOFT

Click on any support level to learn more about our
service offerings
Basic Support Tier:
Premium Support Tier