Enhance your internal IT resources for immediate results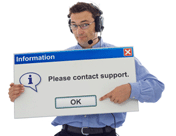 For over fifteen years The Support Group has been providing MANMAN and MPE support. At The Support Group our role is to help you supplement your internal resources, to give your business improved agility and the flexibility to respond to new business requirements. With The Support Group you choose the support you need, from help desk to full management of your MANMAN and MPE environment.
Our technical staff has backgrounds in MANMAN Application Operations and Support, IT Management, Manufacturing Operations Management, HP3000/MPE Management and more. Call us today for a detailed proposal for the services that will fit your needs.
Application Management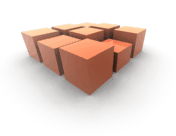 Today's IT organization is under enormous pressure to reduce costs and align spending to support business strategy. The Support Group can help. We founded our business on our ability to provide skilled professionals who can respond to your immediate technical needs.
The decision to use our system or application management services is most often made in the interest of lowering costs, or to make more efficient use of capital, technology and resource investments. Our services include remote application and system management support, operations and database management, data optimization and hosting. Download our Brochure
Get the most out of your existing environment or ERP migration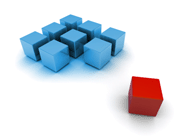 Different techniques can be applied to transitioning applications, ranging from integration with new technologies to re-implementation, re-hosting, re-engineering or COTS. The only right approach depends on an informed understanding of all of the options available and a complete analysis of planning requirements, costs, risks and benefits. This isn't only about ROI, it's about the life-blood of your business.
Whether your organization demands improved flexibility from your current investments or you need a better understanding of what it would take to move them, The Support Group can help lower your costs, mitigate your risk and deliver agility to your enterprise. Learn More.
Click on any support level to learn more about our
service offerings
Basic Support Tier:
Premium Support Tier